Chrono Trigger's coming to the PS3 and the PSP.
(as well as mobile phones and the Wii Virtual Console, apparently.) Will this mean another influx of fans?
Have a terribly drawn Lucca to celebrate <3
(
under here
Collapse
)
I want to do Ayla next but I haven't found the time. I'm currently on Gaia as Lullus Farseer doing art freebies, if anybody wants one.
...and seems like it's true:
(
Okay, time to fireball you and get back to work.
Collapse
)
Also: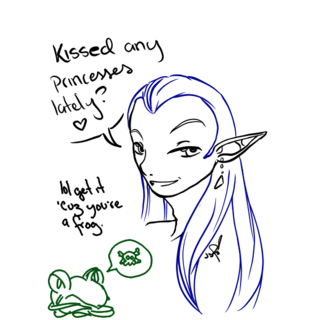 It's not FANTASTIC, but I figured, anything to keep the ball rolling, right?
Someone write me Magus fanfiction >:(
Continuing my C-Trigger binge, I drew Magus (with altered costume, as previously featured in my scary bad fanart).
HURRY
POST FANART
MAYBE C-TRIGGER'LL GET POPULAR AGAIN
(
HERE'S SOME SCHALA
Collapse
)
I'm having a bad month ;_;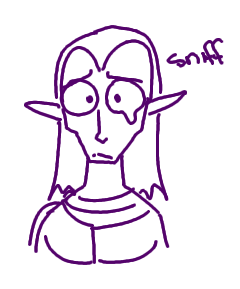 sad Magus understands my pain.
D-D-D-Dead community is dead ;_;
Title:
Reset
Author:
Krait
Disclaimer:
Chrono Trigger and all of its characters and elements belong to Square Enix
Warnings:
Doesn't follow the canon line. As in, it doesn't turn into Chrono Cross/Radical Dreamers.
Rating:
K+ until further notice
Summary:
After the Ocean Palace tragedy, Schala wishes for everything she has done to be deleted. However, the Frozen Flame has other plans for her... The princess of Zeal is granted a second chance.
Notes:
Writing mistakes, I am afraid... I promise to edit them later on. This is just a warm up fic, after all.
("Please let this be over... Let this be erased...")
last poll
,
Dark Ages / Antiquity - 12,000 B.C.
was the community's favorite era.
Which is your favorite Guru?
Belthasar - Guru of Reason
According to the
Current Mood:

tired
Which is your favorite era?
Prehistory - 65,000,000,000 B.C.
Dark Ages / Antiquity - 12,000 B.C.
Current Mood:

curious

I love Chrono Trigger a lot! <3 As well as Chrono Cross <3
The soundtrack is godly <3
Favorite characters are Lucca and Ayla <3
Hi hi!
Here's the official Nintendo Player's Guide for Chrono Trigger in a convenient
PDF file
. Of course, there are plenty of guides/FAQs/walkthroughs online, but this has great art that I've never seen before. If you don't own this in your collection, at least you can view it on your computer!
Just leave a comment if you decide to download? :)
Megaupload Link
- 59.09 MB
Current Mood:

excited
Current Mood:

hopeful